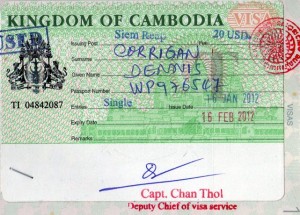 In any case, your passport must be valid up to
6 months after the day you leave the country
. The tourist visa in Cambodia only allows you one single entry.
You can make a request for a Cambodian visa at the Cambodian embassy of your home country.
Besides, you can also make a visa at the border. There are several official border posts you can go through to enter Cambodia. For that process, you will need US dollars, since it is the only currency accepted at the Cambodian border, and an identity picture.